Waarom Shareaty?
In Nederland wordt jaarlijks 2 miljard kilo voedsel verspild (bron: Monitor Voedselverspilling Update 2009-2018). Dat gebeurt in de hele keten: van het land tot op het bord.

Die 2 miljard kilo voedsel staat gelijk aan zo'n 5,5 miljard kilo CO2 uitstoot. Nederland heeft toegezegd in 2030 de voedselverspilling te halveren en onderschrijft daarmee Sustainable Development Goal 12.3 van de Verenigde Naties. Dat betekent dat we in Nederland 1 miljard kilo voedsel per jaar minder moeten verspillen. Een behoorlijke opgave, maar het kan!

Anderzijds leven ruim 500.000 van de 7,5 miljoen Nederlandse huishoudens onder de armoedegrens, aldus het CBS. Velen van hen slaan een paar keer per week een warme maaltijd over. Tegelijkertijd voelen steeds meer mensen in Nederland zich eenzaam. In 2020 gaf zelfs 47% van de volwassenen in Nederland aan eenzaam te zijn. Een zorgwekkend hoog percentage.
Wat we doen
Shareaty gelooft in een circulaire en sociale voedselketen. Daarom brengen we het aanbod van voedseloverschotten en de vraag naar voedsel samen. Binnengekomen ingrediënten worden door Shareaty verdeeld over sociale keukens die maaltijden maken voor daklozen, eenzame ouderen of mensen die minder te besteden hebben. Zo verlagen we de CO2-uitstoot door voedselverspilling tegen te gaan én bestrijden we eenzaamheid en armoede.
Hoe doen we dat?
In oktober 2019 is Shareaty gestart met een distributiecentrum in Rotterdam. Sindsdien is 305.000 kilo voedsel gered (gelijk aan 805.000 kilo CO-2 reductie), waarmee ruim 470.000 maaltijden zijn klaargemaakt.

De komende jaren willen we in Rotterdam toewerken naar een integrale voedselhub, zodat nog meer voedsel gered kan worden en dit bijdraagt aan sociale initiatieven in de wijken van Rotterdam.

Ook in andere steden in de randstad willen we gaan werken aan een circulaire, sociale voedselketen. Ons doel: 1 miljoen maaltijden realiseren en 1,5 miljoen kilo CO2 reduceren in 2027.

Dit kunnen we niet alleen. Help jij mee als donateur, sociaal restaurant of steek je de handen uit de mouwen in ons distributiecentrum?


Shareaty wordt door de volgende fondsen ondersteund: Fonds DBL, Gemeente Rotterdam, Rabobank Rotterdam, Sint Laurensfonds, Stichting Neyenburgh.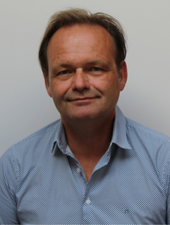 Berend Maten
Directeur en oprichter
---
Fee Naaijkens
Marketing & Communicatie
---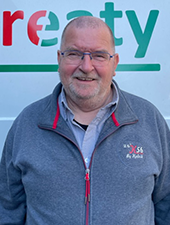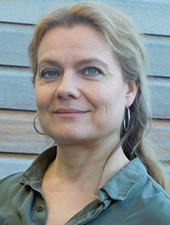 Patricia Brobbel
Marketing & Communicatie
---
Rob Lems
Logistiek medewerker
---
Diederik de Stoppelaar
Voorzitter
---
Georgette Sleven
Secretaris
---
Robert van der Glas
Penningmeester
---